Ragdoll Kittens Miami
Fluffs of Love
Prestigious International Champion Lines & amazing personalities
Update: We are expecting two litters by the end of April 2023! They should be ready to join their forever families by mid-August 2023.



We are happy to announce that our Ragdoll Queens Ruby and Shana are expected to give birth to adorable little kittens!
For information / reservations on the next litter expected end of April 2023, contact us now.
We are located in Miami, FL
Pure breed TICA registered Ragdolls
The kittens will be microchipped, vaccinated, dewormed, will come with a health record, and a certificate of good health issued by the veterinarian. Both parents are registered pure breed Ragdolls and from Champion lines. They are EXTREMELY SWEETY AND CUDDLY and make perfect emotional support pets for adults, and families with children.
Raised at home, Cage-free
The kittens will be raised right along side us at home.
This will allow us to ensure that they are sociable and accustomed to the various noises of everyday life. We will provide the best care for the kittens with regular veterinary follow-up, top-of-the-line nutrition and constant care. We will work on the socialization of the kittens through early learning games etc.
They will also be used to dogs.
We will post photos from birth, as well as at their different stages of growth.


Why choose a Pure breed kitten?

We are a TICA-Registered cattery. The fact that both parents are pure breed TICA registered Ragdolls, guarantees you the origins and the qualities of the breed (both physical and mental). The ancestors over 5 generations are known and are purebred. The parents are tested FIV - FELV, HCM and PKD negative.


Champion Lineage

The mother Ruby already is a GRAND INTERNATIONAL CHAMPION !
Both parents come from National and International Champion lines and have very good origins. The parents have in their ascendants: International Grand Champions, European Grand Champions, International Champions, and Triple National Champions
Pictures from September 27, 2022
They have inherited their mother's gorgeous deep ocean blue eyes
Content from Instagram post can't be displayed due to your current cookie settings. To show this content, please click "Consent & Show" to confirm that necessary data will be transferred to Instagram post to enable this service. Further information can be found in our Privacy Policy. Changed your mind? You can revoke your consent at any time via your cookie settings.
Consent & Show
Pictures from September 15, 2022
Pictures from September 8, 2022
Pictures from August 27, 2022
Pictures from August 21, 2022
Content from YouTube can't be displayed due to your current cookie settings. To show this content, please click "Consent & Show" to confirm that necessary data will be transferred to YouTube to enable this service. Further information can be found in our Privacy Policy. Changed your mind? You can revoke your consent at any time via your cookie settings.
Consent & Show
Our Champion! 👑 💖 Ruby is a beautiful young female of 2 years old, pure breed Ragdoll, adorable and close to her family. She loves to play with the fishing rod. She is blue bicolor lynx with a very pretty mask. She has a great pedigree. Ruby has already earned the GRAND INTERNATIONAL CHAMPION title in cat shows and promises to earn many more! She also has more than 6 Champions in her bloodline (National Champions, and a Triple National Champion). Her eyes are an intense blue ocean color...
Pablo is a magnificent young male of 3 years old, purebred Ragdoll, blue point color. He is very cuddly, charming, extremely patient and gentle. Truly endowed with the best character. He also has a great pedigree. His father is a triple Champion 2020 Best and Variety. Pablo has more than 7 Champions in his bloodline (1 European Grand Champion, 3 International Grand Champions, 1 International Champion, 1 Triple National Champion, 2 National Champions). Very nice coat and beautiful blue eyes.
Ragdoll personality
The Ragdoll is an extremely docile cat. They are well appreciated for their affectionate character as for the softness of their coat. Also nicknamed the "cat-dog", the Ragdoll is a kind companion who is extremely attached to his family. They will not hesitate to follow you everywhere. The Ragdoll is a particularly calm, patient (including with children) and docile pet. They are characterized by a tremendous adaptability that allows them to acclimate to most lifestyles. Recognized as THE most affectionate and cuddly breed of cat.
Prices
Prices range between $3,400 and $3,800 depending on whether you are looking for a «pet quality» or «show quality» kitten and depending on their color pattern, and how perfect their markings are.
I do give $100 discount when buying two siblings.
A reservation will be required to hold your kitten until he/she is ready to join his/her new family.
Contact us to reserve your kitten.
We favor in person delivery or pick up, in Florida.
Following the marriage of Ruby and Pablo, the kittens will most likely be:
* blue point
* blue bicolor lynx
* blue bicolor
* lilac point
* lilac bicolor lynx
* lilac bicolor
Content from Instagram post can't be displayed due to your current cookie settings. To show this content, please click "Consent & Show" to confirm that necessary data will be transferred to Instagram post to enable this service. Further information can be found in our Privacy Policy. Changed your mind? You can revoke your consent at any time via your cookie settings.
Consent & Show
Content from Instagram post can't be displayed due to your current cookie settings. To show this content, please click "Consent & Show" to confirm that necessary data will be transferred to Instagram post to enable this service. Further information can be found in our Privacy Policy. Changed your mind? You can revoke your consent at any time via your cookie settings.
Consent & Show
Content from Instagram post can't be displayed due to your current cookie settings. To show this content, please click "Consent & Show" to confirm that necessary data will be transferred to Instagram post to enable this service. Further information can be found in our Privacy Policy. Changed your mind? You can revoke your consent at any time via your cookie settings.
Consent & Show
Content from Instagram post can't be displayed due to your current cookie settings. To show this content, please click "Consent & Show" to confirm that necessary data will be transferred to Instagram post to enable this service. Further information can be found in our Privacy Policy. Changed your mind? You can revoke your consent at any time via your cookie settings.
Consent & Show
Pictures from August 11, 2022
Pictures from August 16, 2022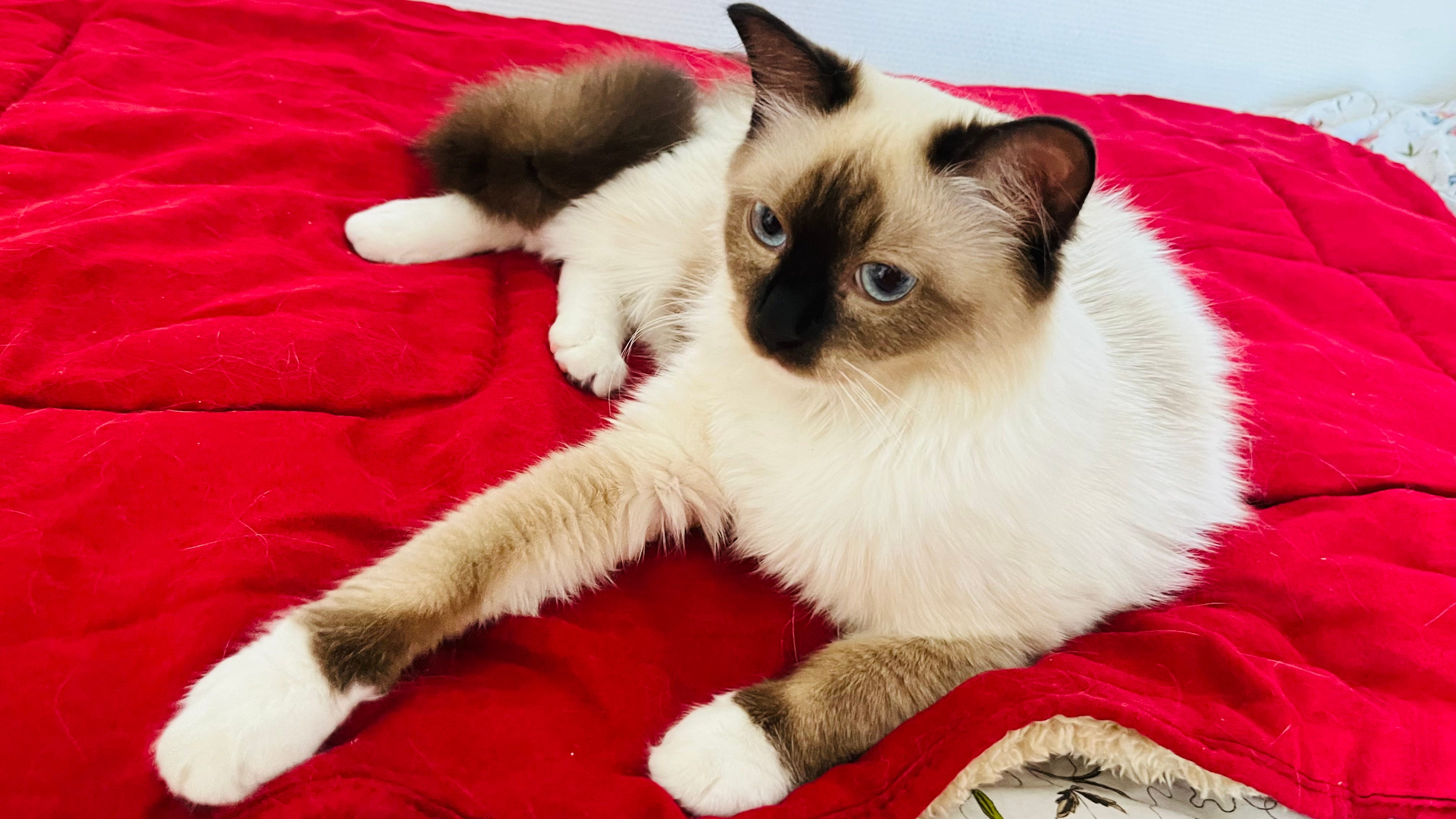 Ragdoll Kittens Miami
Don't hesitate to contact us if you have questions