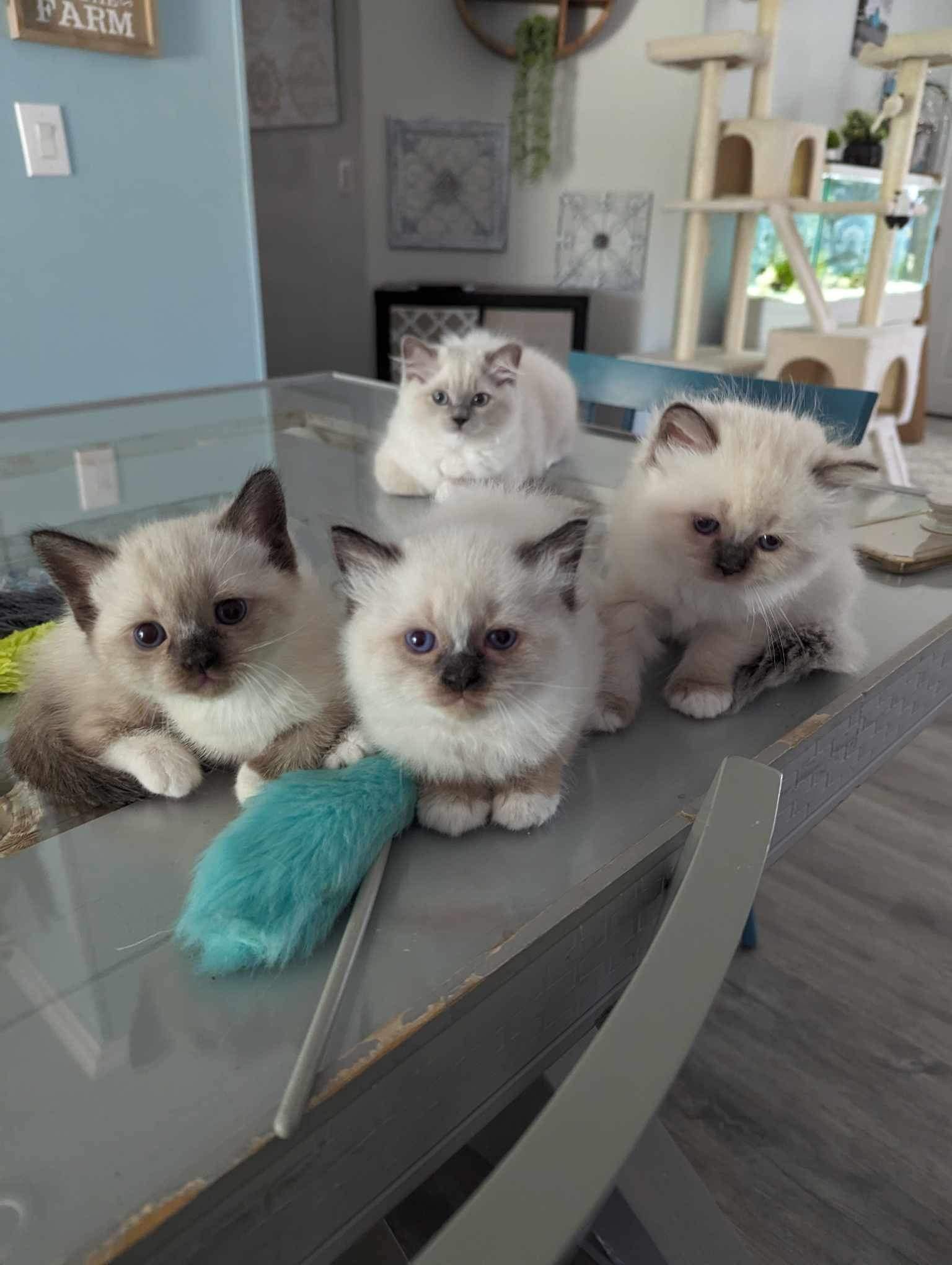 Kittens
All kittens have now joined their families.
All our cats and kittens are TICA-registered, vaccinated, and dewormed.
Sweet temperament & disposition is #1 for us!
For information on our next litter, contact us now.


We are located in Coconut Grove, Miami 🇺🇸
Kittens available
Figaro (Seal Point mitted) - Male - SOLD
Toby (Seal point mitted) - Male - SOLD
Milo (Seal point mitted) - Male - SOLD
Leo (Blue point mitted) - Male - SOLD

*Names can be changed by families
Our prices range between $3,200 and $3,900 (no breeding rights)
Sweet Figaro
SOLD
Super sweet, fluffy, and cuddly. I am Seal Point Mitted, with excellent markings. Super soft, I love to be pet and be picked up. I will bring so much love and happiness to my new family.
Cute Toby
SOLD
Very sweet Seal point mitted male!! Very cuddly and smart. Super gentle and relaxed. I love to fall asleep on my back and get belly rubs.
Handsome Milo
SOLD
Playful and cuddly, very smart. I am a gorgeous Seal Point Mitted with very nice markings and very fluffy.
Adorable Leo
SOLD
Extremely sweet and gentle. I love humans and climbing on their lap. I am Blue Point mitted, with perfect markings!